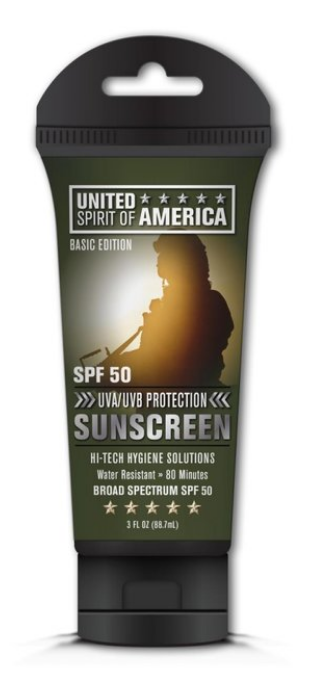 SPF50 Sunscreen Minerals
Engineered for Maximun Performance and protection under extreme conditions, United Spirit of America has developed the most advanced powerful and safest Sunscreen in the market with SPF50 based on Titanium Dioxide and Zinc Oxide the safest minerals in skin protection.
Our Shield Technology allows sweat to go trough and disappear while maintaining a durable protection on our skin. Our sunscreen has been tested under the most extreme conditions in the world. Provides the broadest UVA/UVB spectrum protection it is sweat and water resistant for a minimum of 80 minutes.
Best of all comes in a 3.0 oz. TSA compliant patented packaging (patent No D659,013S) and it is OIL and PABA FREE.